The Perfect Recipe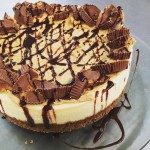 The quest for the ultimate cheesecake recipe was a lifelong culinary goal for Chef Lazar. Through trial and error and many long nights of baking Lazar formulated the perfect "Southern Cheesecake" recipe. Honey cheesecakes are known for their light, fluffy consistency and slightly sweeter flavor. All cheesecakes begin with our classic vanilla flavor and are developed into one-of-a-kind flavors. Our cheesecakes are made in small batches by family only. The recipe contains only 6 ingredients with no fillers or preservatives.
Sweet Southern Charm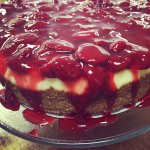 Honey strives to keep our customers interested with exciting new flavors along with southern favorites. Our customers always enjoy old favorites like peach cobbler, salted caramel, and turtle; as well as more eccentric flavors including Candy Corn & Oatmeal Creme Pie. Our goal is to ensure a great product made with the highest quality ingredients, and of course a little Southern charm. Click here to shop our online store and have delicious cheesecakes delivered directly to your door!