An Unforgettable Culinary Experience
Welcome to the home of Honey Cheesecakes, Catering, Café and Dolans BBQ! The concept for Honey's has been many years in the making. The dream of becoming a chef and owning my own business has been a lifelong goal. With my degree in Culinary Arts and thousands of hours in the kitchen I feel confident my staff and I can create an unforgettable culinary experience for your next event.
Letter from The Owner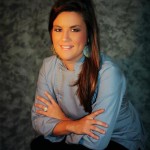 My food journey started in the kitchens of my mother and grandmothers, cracking eggs, stirring cake batter and any other task they would pass along. My love of food grew as I enjoyed southern staples like biscuits, chicken and dumplings, and blackberry jelly created by my granddaddy and his best friend in our beloved "kitchen house" at Brown Farms. Around the age of 9 or 10, I told my parents I wanted to own a restaurant when I grew up. I not only loved the food and cooking but also the celebratory atmosphere created by a good meal.
After graduating from Jenkins County High School I moved to Statesboro with the intention of earning a college degree in Hotel and Restaurant Management from Georgia Southern University. The management aspects and bookwork were not an ideal fit for me. I was itching to get in the kitchen and try my ideas.
I soon transferred to Ogeechee Technical College where I fell in love with the hands-on cooking courses. After graduating with a Culinary Arts Degree, I began earning my stripes as assistant and head chef in some of Statesboro Georgia's well known eating establishments. This enabled me to gain the skills and confidence needed to survive in the culinary world. I have worked as Chef and Hospitality Manager at Beaver Creek Plantation in Twin City, GA. I learned the art of true "southern cooking" while preparing daily meals for the many quail hunters we fed. I also gained experience in event planning and catering through the hundreds of events I managed from intimate dinner parties to weddings of 500. With each event I realized my gift was working with the client to ensure their perfect experience.
I love preparing and presenting the food but I also grew to love the people! I have made many lasting relationships along the way. I plan every event with the desire to make it better than my last and to please each and every customer. I look forward to growing this business and making Honey the go-to catering and event planning company of the south.
Lazar Brown Oglesby
Owner/Chef